SENIOR VETERINARIAN
After graduating in 2001, Dr John spent his first few years in a busy practice in the UK before returning home to work for a local small animal clinic. It was there his love of all creatures great and small inspired him to begin his own practice in the northern Gold Coast's Paradise Point - and so The Point Vet was born. For over 18 years, dedicating and honing his skills as a leading veterinary surgeon, Dr John is also a qualified Animal Acupuncturist which allows him not only to treat our beloved pets with traditional medicine and surgical options but also gives the clinic the ability to offer a holistic approach to animal health. His love and passion for his work saw us nominated as one of the top vet's in the city in 2018. On the rare occasion he isn't at the clinic, Dr John loves spending time with his wife, his son, his baby girl and his beloved supermutt, a Golden Retriever named Marley.
PRACTICE MANAGER & SENIOR VETERINARY NURSE
We first discovered Tess when she came to work with us in 2012...and she never left, so we're very lucky! She then studied and became a qualified Certificate IV Veterinary Nurse. Our original staffer, Tess is a key part of our nursing team, organising our busy little clinic, puppy school, social media management, all our community events and squeezing in some animal charity work when she can, fundraising to help those less fortunate. Tess has a French Bulldog named Bosley who she loves taking to dog-friendly cafes and the beach on weekends! Tess has a real soft spot for brachycephalic (squishy-faced) breeds and a keen interest in veterinary dentistry.
SENIOR VETERINARIAN
Dr Ryan recently moved to the Gold Coast from Sydney and we were lucky enough to add him to our growing team! After graduating in 2012, Dr Ryan spent the following years as a GP vet in various small animal practices and while he adores cats and dogs, he's also developed a real passion for exotic animals including guinea pigs, rats, mice, birds and reptiles! Sharing Dr John's passion for treating animals with the highest level of empathy to make them feel at ease, we are very fortunate to have Dr Ryan on our team. He currently resides in the Tweed Heads Hinterland with his wife, daughter and quite the menagerie of animals.
SENIOR VETERINARY NURSE
Natalia began her career in Veterinary Nursing over nine years ago. Having been in the industry for so long she has an abundance of knowledge in all things pet care and a passion for surgical nursing and post-operative care. Natalia is an integral part of our team and provides only the best care for your pets. Natalia has a fur baby called Ralph who was a rescue Golden Retriever-cross, we call him the "gentle wise old soul."
VETERINARY NURSE
Nurse Ryan joined our team in 2019. He comes with eight years of experience in Veterinary Nursing and takes pride and passion in his nursing with a keen interest in all complex surgical cases and patients in critical care. Ryan' has a Border Collie cross Coolie cross Greyhound, 'Samson', who currently resides in the UK with his family…who he misses very much.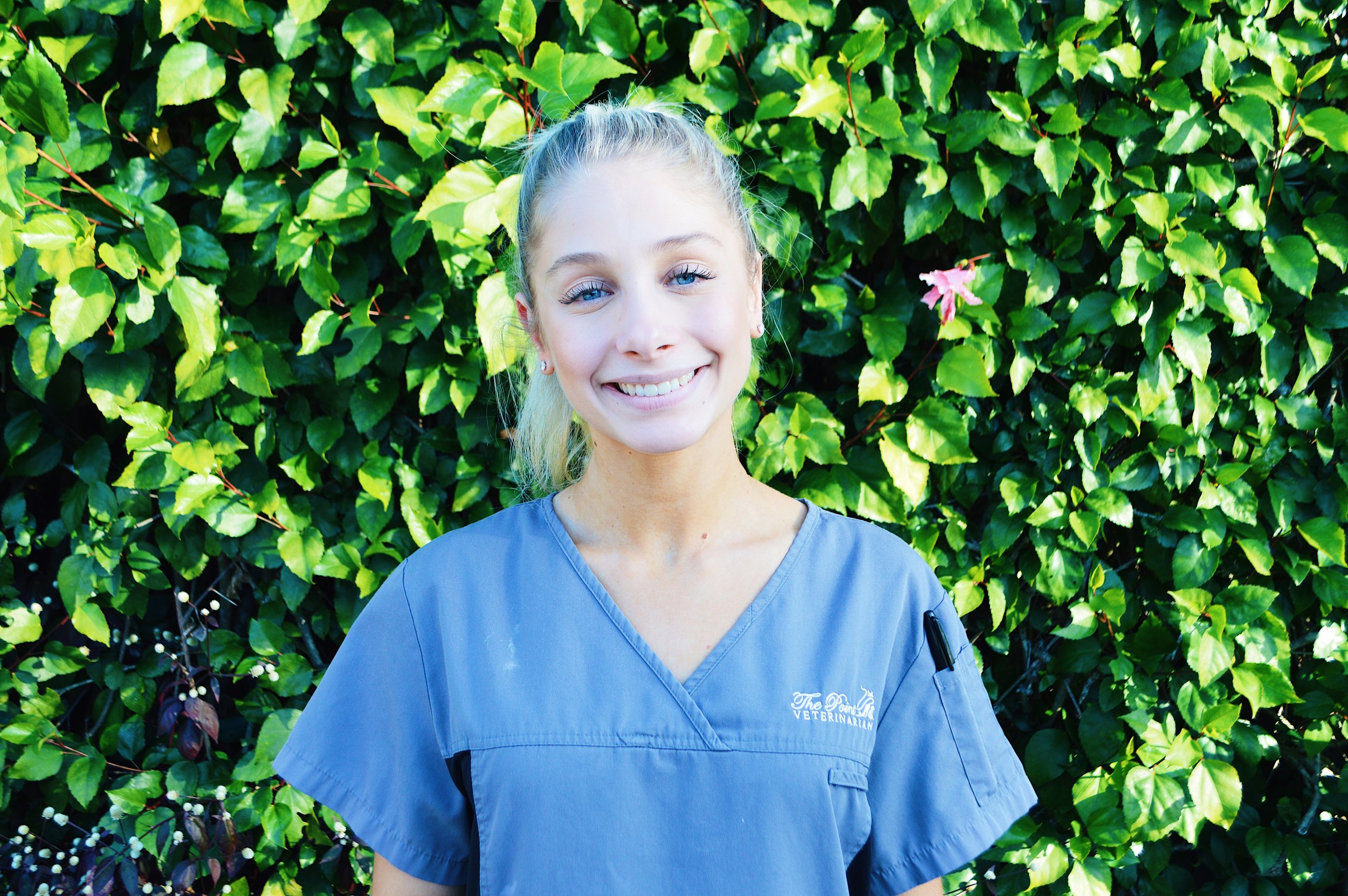 KENNEL HAND
Kyla started work experience with us in 2016. You will often see her bubbly face helping us out on busy Saturday mornings and the occasional day she isn't at university studying Biomedical Science!
SENIOR VETERINARY NURSE
Summah started volunteering with us in 2014, where she discovered her passion for animal care and we decided to keep her. She went on to complete her Certificate IV Veterinary Nursing in 2017 and is an effervescent part of our team. Summah has a keen interest in Australian wildlife and rehabilitation…she will often care for injured lorikeets, pigeons, frogs, lizards…the list goes on. Summah has a Pomeranian-cross-Chihuahua called Chino, two snakes and a Bearded Dragon called Boo Boo.
SENIOR VETERINARY NURSE
Alyce started Veterinary Nursing in 2004, so she has extensive knowledge in relation to pet health and care. Alyce has an 8-year-old cat, 'Bacardi' who she rescued and hand-raised since birth. Alyce is also currently studying a Bachelor of Medical Laboratory Science at University.